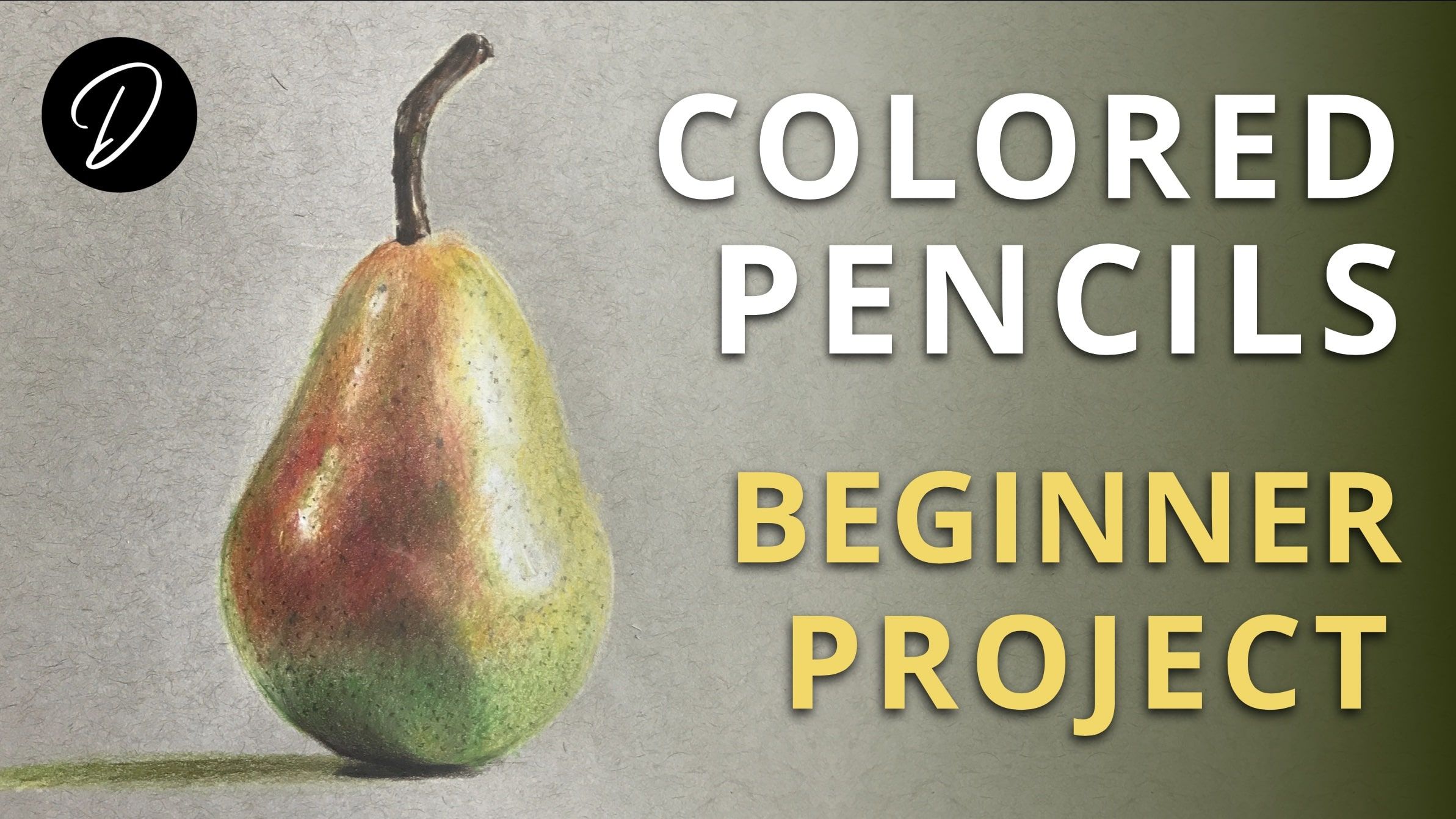 Coloured Pencils Beginner Project
In this coloured pencils lesson, aimed at beginners and newcomers, follow along with me as we create a simple pear study.
This project is designed to get you familiar and comfortable with the most important coloured pencil techniques that you will use in practically all your coloured pencil art going forward.
Check the materials list below and download the reference photo and free ebook so that you can follow along, step-by-step with the video lesson...
Reference Photos & Free Ebook
Free Ebook: Download
Reference Photo: Download
Phil's Finished Artwork: Download
Materials List
Pencils: Faber-Castell Polychromos, set of 24 (but any brand of pencils will do).
Surface: Mid-grey drawing paper (Phil uses Strathmore but any brand will do).
Other Bits: Swordfish mechanical pencil sharpener (but any cheap handheld sharpener is fine), kneaded eraser, plastic or vinyl eraser.